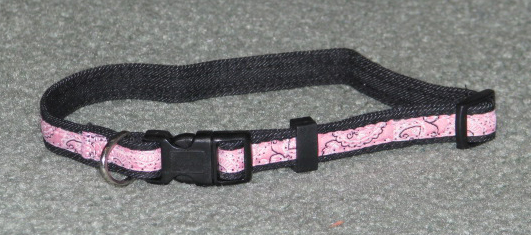 Beautiful Pink Country Girl Collar with Dark Blue Denim Trim and Tuff Durable Clasp.
Pink Dog Collar is made by BMB Pet, leader in fashion dog collars.
This fun and colorful dog collar comes in small and medium sizes. Small size is 3/8" x 8-14" and medium size is 5/8" x 14-20".
Small $3.99
Medium $4.99