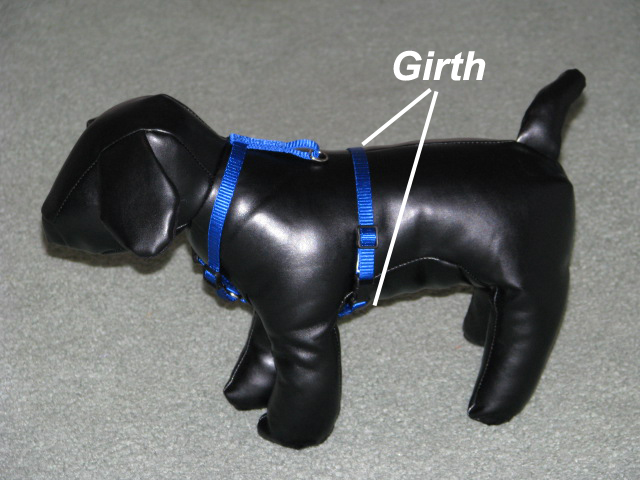 Size small shown above.
BMB Pet Dog Harness.
This harness is made of durable nylon and is adjustable for the perfect fit.
Color is blue as shown.
Sizes available are
small(3/8" x girth, 8-14")-$3.99, medium(5/8" x girth, 12-20")-$5.99,
large(3/4" x girth, 20-28")-$6.99, and
X-Large(1" x girth, 28-36")-$6.99. Girth is around the waiste of the dog.